On Thursday 4th August, Waikato Pacific Business Network held its Annual General Meeting for 2022, located at GLOBOX Arena, Claudelands. 
Annual General Meeting
First on the agenda was Chairperson Rachel Afeaki-Taumoepeau giving a review of the year. 
From April – August 2021 the challenges from Covid-19.

 

In July – November 2021 the Network sorted their contract with the Ministry for Pacific People.

The Network recruited a Business Navigator and part-time support employees.

 

March 2022 the Waikato Pacific Business Network moved into the Perry House.

 

Here's some interesting findings we've found
Current Top 3 Challenges for Pacific Owned Businesses in the Waikato
Staff Recruitment – Post-Covid & current Covid cover.

 

Covid Lockdown Recovery – Business Continuity.

 

Business Finance – Revenue & Debt Recovery.

 
Top 3 Business Priorities or Support Needed
Human Resource Strategy & Implementation – Best Practice.

 

Develop Business Digital Skills – Productivity & Efficiency.

 

Pricing Strategy – Business Recovery & Growth.

On the Couch Style Talanoa with Dave Letele (Ngati Maniapoto/Samoa)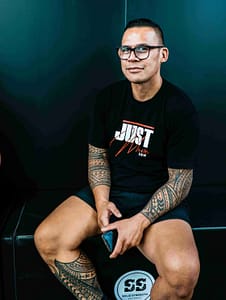 Guest Speaker, Dave Letele is the founder of Brown Buttabean Motivation (BBM). BBM is a free community health programme that has helped thousands of New Zealanders lose weight, get fit and healthy. WPBN Executive, Pele Tanuvasa facilitated the talanoa with Dave about why he believes our wellbeing matters, in order to be successful and prosperous in business and in life. 
Dave talked about his new social enterprise venture in Tokoroa, and how he has overcome barriers and challenges to just get stuff done. Making a transformative difference and providing solutions to our most vulnerable communities. Dave shared about the importance of developing trusting relations with the business world, and our grassroots communities.
Dave's now released book "No Excuses" is available for purchase!
Our strategy is simple Connect – Share – Empower.
The Network is pleased to be leading the way in Waikato in terms of the Ministry for Pacific Peoples, Pacific Business Village initiative.
Thank you, to the 160+ guests who attended our AGM, and celebrated Cook Islands Language week with us.
We send our well wishes to Namulauulu Lale Ieremia and Lui Brame who stepped down from the Executive board after 3 years. We welcome Scott Ratuki,
Lemaluotiafau
Faiaogo, Raneel Chand, May Ng Kamho and Bart Lee who join the Executive board.
Thank you to our event sponsors Jet Park Hotel Hamilton, Talents Of The Pacific Academy, and K'aute Pasifika Trust.